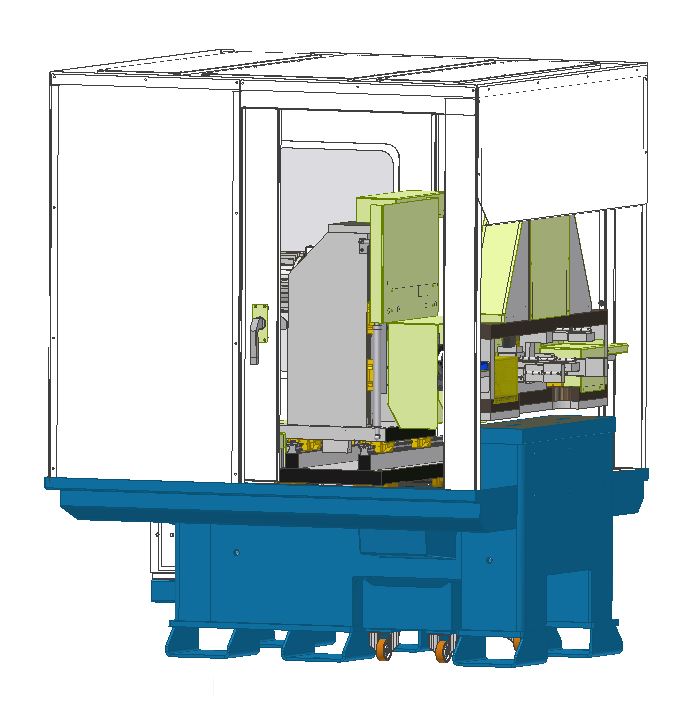 The Akea EMC Series, is a machine series of highly productive, fully automatic 3-Axis CNC End Milling Center , with two fixture and automatic handling system. The machine is developed for high volume end machining operations on bar and tube materials.
The machine spindle working horizontally and allows working on long parts.
The handling system is fully flexible and can be delivered either fully automatic or semi-automatic according to the customer's needs
Optional the machines can be integrated with automatic tool changer that allows various machining processes milling, drilling, threading, etc.
The operator interface for the machine is very intuitive and easy to operate. Setup time for changing between different products is minimal..
Don't hesitate to contact us for more info
Process tools:
Contour Milling
Facing
Chamfer outside
Chamfer inside
Drilling
Threading
Configuration according to process demands
Spindles              : 1 to 2
Vices                    : 1 to 3
Part length         : Up to 4000mm
Output                : Up to 1500 parts/hour