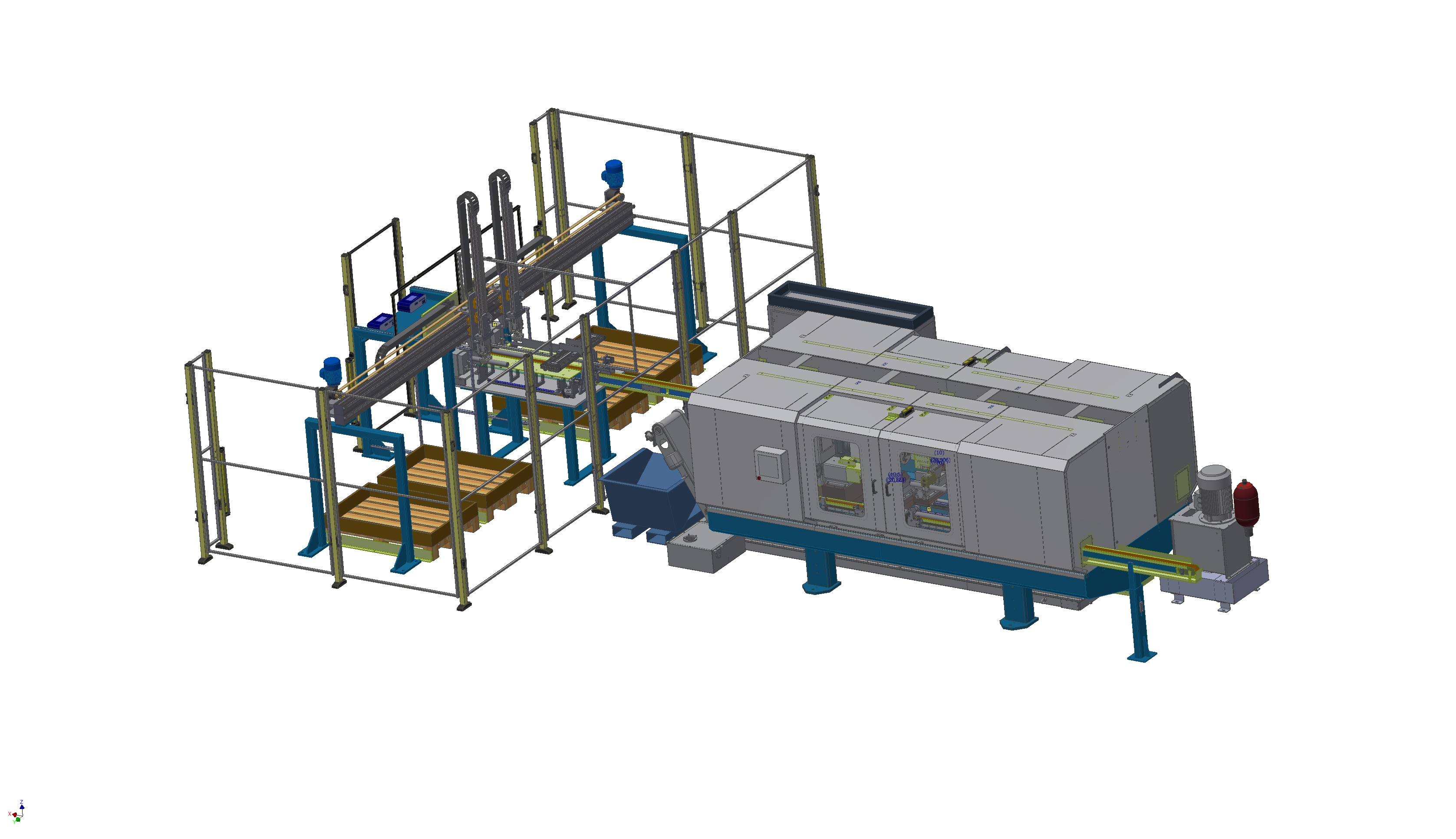 The Akea DEM Serie – Pin Bolt Center, is a fully automatic metal processing machine for Sawing, Chamfering, thread rolling, marking and packing system.
The machine is developed for high volume production of large Pin bolts.
The DEM Pin Bolt Center is a 4-spindle double end machine connected directly with an automatic saw and a part marking system combined with a part packaging system.
The parts are handled automatic from the saw into the machine where 4 spindles are working simultaneously. Two spindles do the chamfering operations and two spindles does the thread rolling operations.
The integrated part handling system, handles the parts through the machine and onto a conveyer taking the parts to the automatic part marking and part packaging system.
The machine can be delivered including a saw or integrated with a wide range of saws on the marked.
The operator interface for the machine is very intuitive and easy to operate. Setup time for changing between different products is minimal.
The machines is customer configurable to handle material diameters from ø20mm to ø56mm, lengths from 200mm to 1200mm.
Process tools:
Chamfering
Thread Rolling
End machining
Configuration according to process demands
Spindles              : 2 to 6
Vices                    : 1 to 6
Part length         : 20mm to 1200mm
Output                : Up to 500 parts/hour