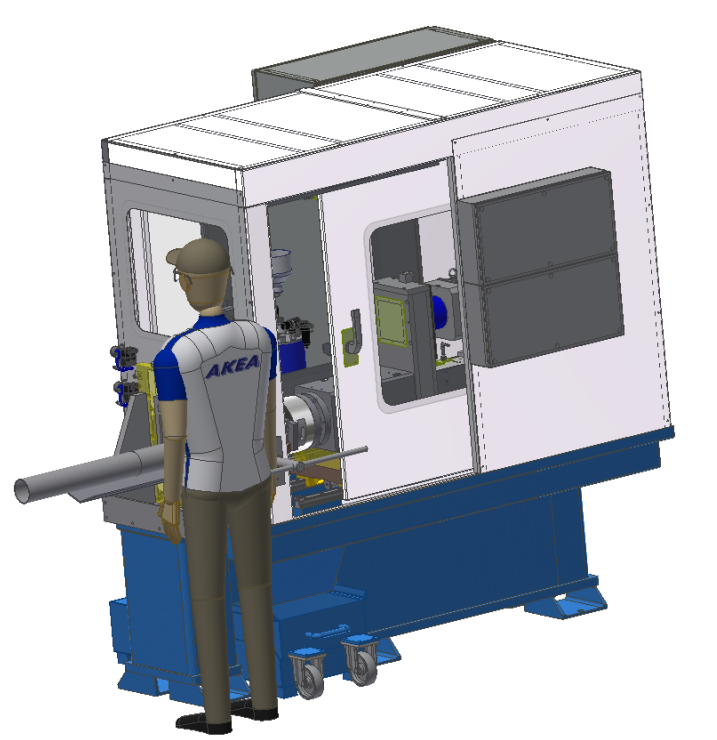 This Semi-automatic machine is developed for processing tube ends; turning ends, chamfering and thread cutting.
The machine can handle tubes from ø16mm to ø300mm up to 6000mm in length
The workpieces are loaded manually by an operator, where after the machine automatic perform the machining operations. The work piece/part is fixed by the vice and not rotating. The machining operation is performed with rotating tools.
Optional the machine can be fitted with a magazine and part loader.
The machine is fully configurable to be adjusted to fit the customers' needs e.g. number of spindles.
The operator interface for the machine is very intuitive and easy to operate. Setup time for changing between products is minimal.
Process tools:
Thread cut
Thread rolling
Drilling
Turning
Chamfering
Peeling
Configuration according to process demands
Spindles                    : 1 to 2 – depending on operations need
Vices                          : 1 to 2
Part length                : 300mm to 6000mm
Output                       : Operation depended