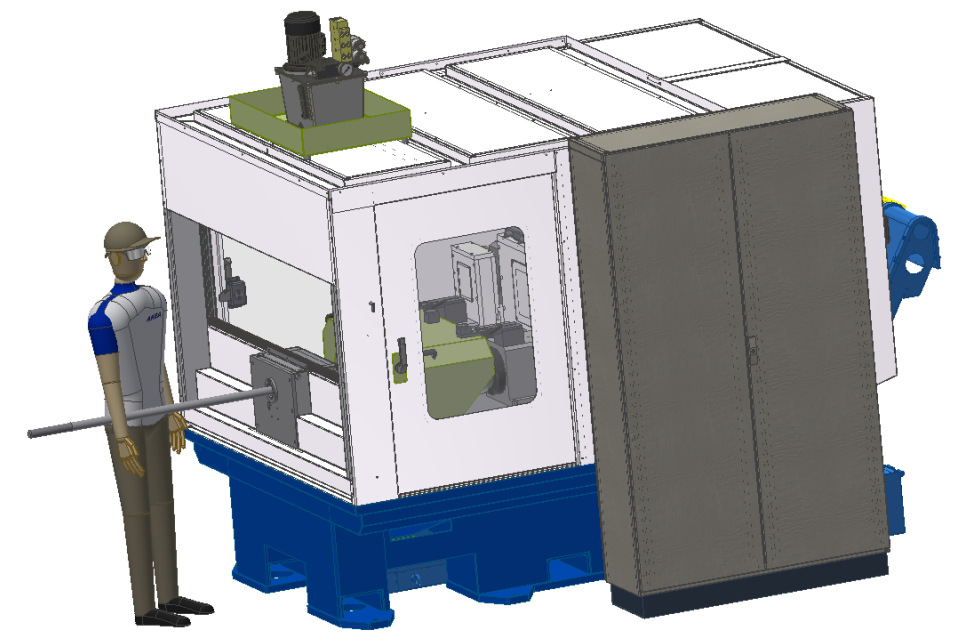 The Akea GEW Series, is a machine series of productive semi-automated metal processing machines with rotating tools. The operator interface for the machine is very intuitive and easy to operate.
The machine series is developed for chamfering, peeling and thread rolling processes on tube, bar and rebar materials.
The series is customer configurable to handle material diameters from 12mm to 56mm with thread rolling operation from M12 up to M56.
The workpieces are loaded manually by an operator where after the machine automatic perform e.g. the chamfering, peeling and thread rolling operations.
Setup time for changing between different products is minimal.
The machine is configurable with number of spindles, depending on customer processing demands.
Process tools:
Chamfering
Peeling
Thread Rolling
End machining
Configuration according to process demands
Spindles              : 1 to 3
Vices                    : 1 to 2
Thread rolling    : M12 up to M56
Part length         : 300mm to 6000mm
Output                : 30 to 150 parts/hour