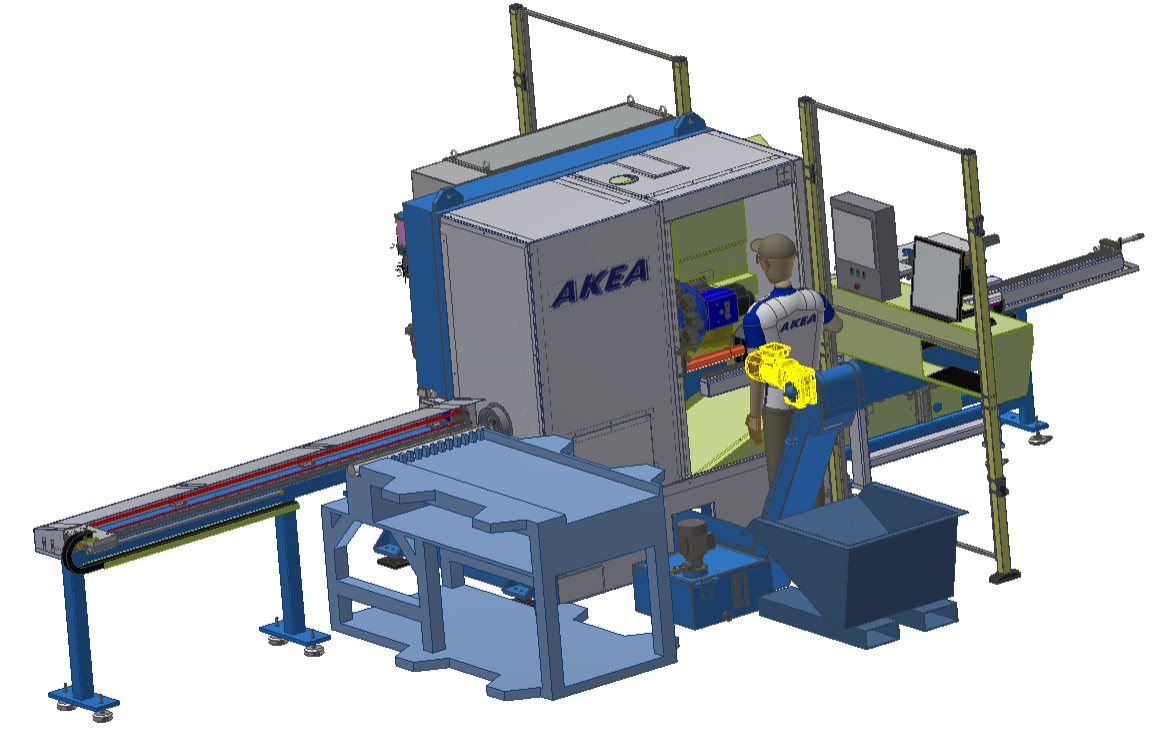 The Akea Lathe, is initially developed for high volume and high speed turning of bars for "large" bolts, with free programmable contour.
The Lathe and the part handling system is designed for integration directly with an automated saw and can be delivered as a double-sided Late when high volume and fully advantage of saw capacity is desired.
Integrated in the Late is an 8 pc tool turret and a special developed system for fast fully automatic part loading.
As options the lathe can be delivered with:
Integrated diameter measurement system
Automatic diameter correction
Integrated pin marking station
Logging of measured diameter
Packing system or delivery to robot
The operator interface for the machine is very intuitive and easy to operate. Setup time for changing between different part diameters is minimal.
The machines are customer configurable to handle material diameters from ø10mm to ø300mm, lengths from 20mm to 1200mm.
Don't hesitate to contact us for more info